How does an office sign affect the company's prestige?
Before ordering a sign in the office, you need to properly design it. It is necessary to take into account the direction of activity of the company, its status and other factors. All office signboards on the cabinet door must strictly conform to the overall style of the organization. Therefore, even the smallest details need to be considered. It is necessary to master the style of design, use of color, font.
Of great importance for the interior are the signs for the office, which testify to the solidity and status of the company. Such signboards are necessary in order to be easier to navigate indoors to both the employees and guests of the company. This approach simplifies the sorting of classrooms by type of activity and by queue. With many options to choose office signs today is not difficult. It uses a variety of printing methods and materials.
Information stands should also be installed that provide useful information for employees and visitors. This can be a familiar consumer corner, an evacuation plan, or operating mode information. All this data is very important, so such stands should be present in any company.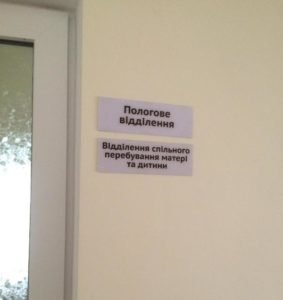 What are office signs made of?
With the development of technology, a wide range of materials is available from which office signboards can be made. Today you can order a sign on the door of the following materials:
Plastic. This is the most common material that has several advantages. This is an opportunity to make good quality signboards at low cost. Plastic is also a durable and practical material.
Often used in the manufacture of signs for office plexiglas. It is durable, reliable and beautiful material.
If you want to emphasize the seriousness and status of the organization, then you can use metal as a material.
You can order office signs in silver or gold. Such a decision will have a positive effect on the authority and perception of the status of the company.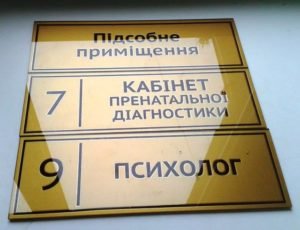 Various solutions can be used as material. You can choose any style of execution, font, information.
It is important to understand that every office sign on the door is the face of the company. This is the first thing a potential client or partner will see coming to the office. Therefore, every detail must be considered. Properly selected office signs will competently organize the work, divide the premises into departments, and will make the appearance of the company more serious and solid.
To find out more about the prices for the production of tablets go to the site https://vyviska.com.ua/ or call (067) 350-96-54
Please follow and like us: